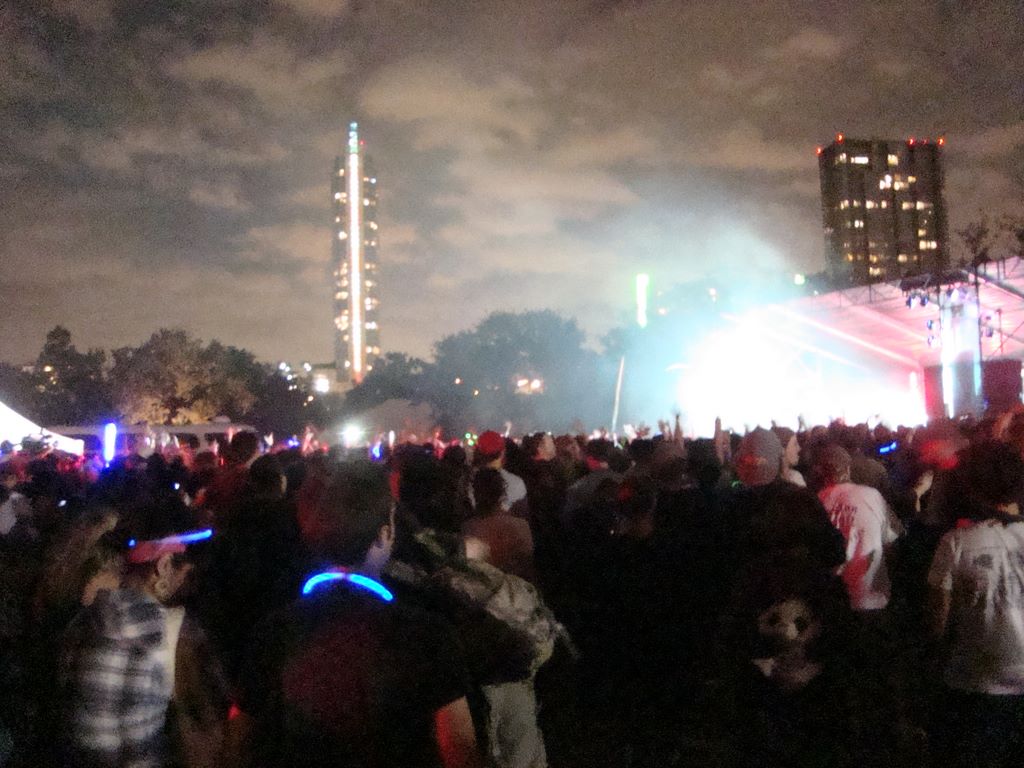 Hey it's another month and it's another music festival for me!  This time around, we have a mash up of metal, rap, techno, spoken word, comedy, skateboarding, punk, and jalapeno milkshakes.  Yeah, it's everything I always wanted at a music festival that was not at the other bajillion music festivals I've been to.  So what is it, pray you say?  Well, it's the Fun Fun Fun Festival!  And I rocked it out at the Auditorium Shores last Sunday.  I've recovered just enough to talk about.
Okay so first off, the setup was a little unexpected.  Sure, there were beer tents, smoke tents, food tents, and merch tents but there were some wacky things there as well.  What first struck my eye was the Anarchy Championship Wrestling ring setup in the middle of the field.  That made the closet wrestling fan in me happy.  Toward the back I got to chill in the El Camino Lounge.  Yup, that's right, an area full of beat up El Caminos to sit in.  Right next to it was the skateboard ramp.  Fun times indeed.
Now let's talk about the shows:
All in all the day was fulfilling.  The bucket list of bands I enjoy that I needed to see shrank greatly.  My biggest regret was the Texas Popper from Handshakes.  Oh it was delicious, but I did not expect that much jalapeno juice in my chocolate shake.  It took about half of the day to recover from that.  I'm still happily recovering from the tasty tunes of Fun Fun Fun Festival.