Yes the old format is gone.  Continue reading Yuck with The Sour Notes and Hola Beach – 2014/02/05 →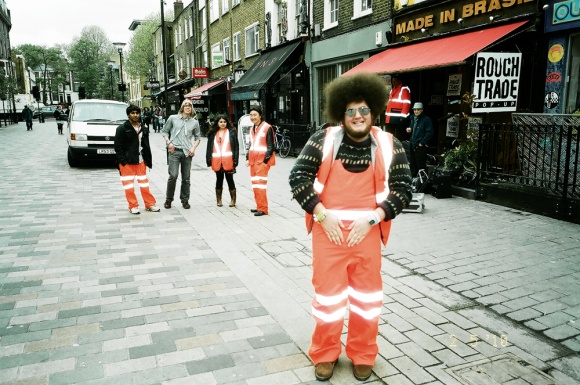 Back again with another SXSW Music 2011 Showcasing act that I'll do my damnedest to see.  This time it's Yuck.  Yuck is a bunch of blokes from London, England.  Two of them used to be a part of Cajun Dance Party, Daniel Blumberg and Max Bloom to be exact, but they got tired of the band and left in late 2009 to form Yuck.  Maybe they got their inspiration for the name by thinking about their time in Cajun Dance Party?
At any rate, they are coming out with a new album and will be in Austin to support.  Check out this B-Side called "Cocunut Bible."  These guys sound like a lo-fi retread of some great early to mid 1990's alt bands.  I'm thinking My Bloody Valentine or Sonic Youth.  Yuck got the touch of NPR from its latest All Songs Considered podcast so I would expect the inevitable 90's alt rock revival to happen anytime now.  I, for one, welcome it.
[soundcloud params="auto_play=false&show_comments=true"]http://soundcloud.com/yuck/coconut-bible-1[/soundcloud]