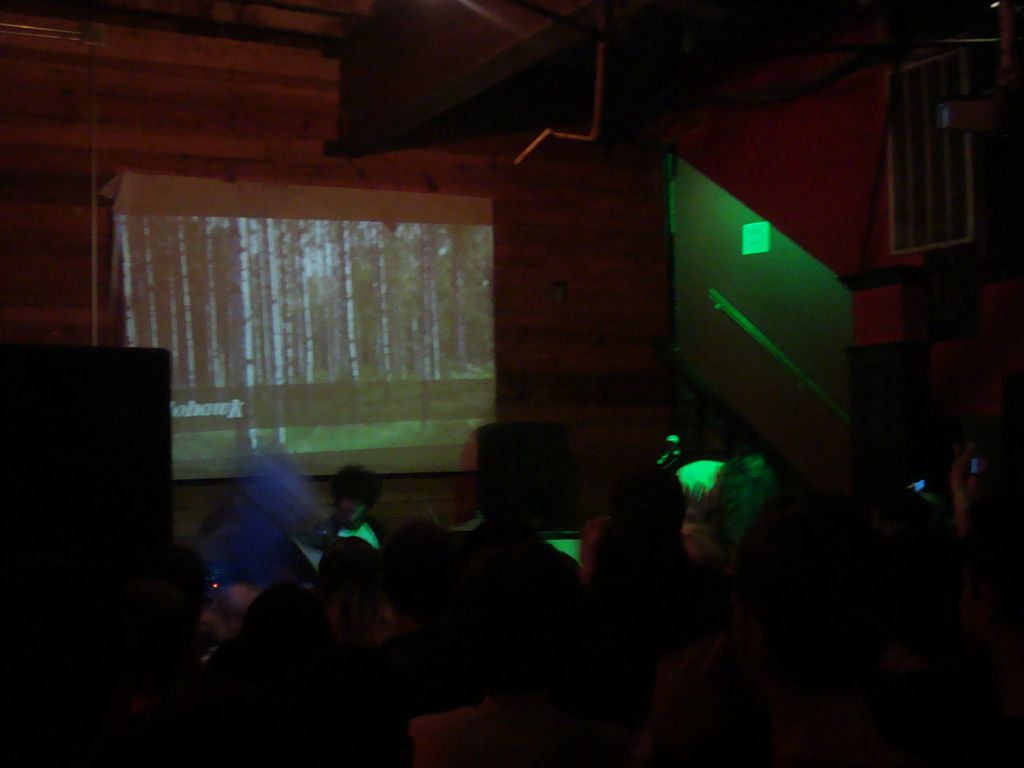 Last week I popped back over to the Mohawk to get my rocks off and boy did I ever.  Sure, it wasn't a face rocking time but the boys from Bass Drum of Death rocked enough of me to make it worth it.  The opening guys fared well, too, with DZ Deathrays giving me the most follow up interest for after the show.  No rain this time at the Mohawk but it didn't matter because I was indoors.
I keep forgetting that the indoor area is a little cumbersome.  The showroom's acoustics have been known to blow out my mic on my Kodak Playsport.  The bar in the other room had an opening but it's now filled with various machines of liquid maneuvering.  None of my videos blew out this time.  The only thing that kinda sucked was the wait between shows.  It's becoming quite the pattern lately.
[youtube]http://www.youtube.com/watch?v=SFvamrvy_68[/youtube]
La Migra opened up and they set the stage pretty well.  They're an Austin local band that likes to play surfer type music and then switch to some hard riffs.  Not bad at all.  DZ Deathrays came up next and I'm still trying to figure out how they made their guitar sounds.  It may be just an array of pedals, but the lead guitar guy was ringing out some wacky sounds.
[youtube]http://www.youtube.com/watch?v=8FiONPS6HSY[/youtube]
Bass Drum of Death closed out the night with the tightest set of the night.  The driving harsh sounds set the pace for a headbanging of a show.  There was about one song that took a break from all the craziness.  After the slow song they finished strong, even with a Ramones cover at the end.  That's about all I can remmeber as I'm still recovering from the Bass Drum of Death blow.