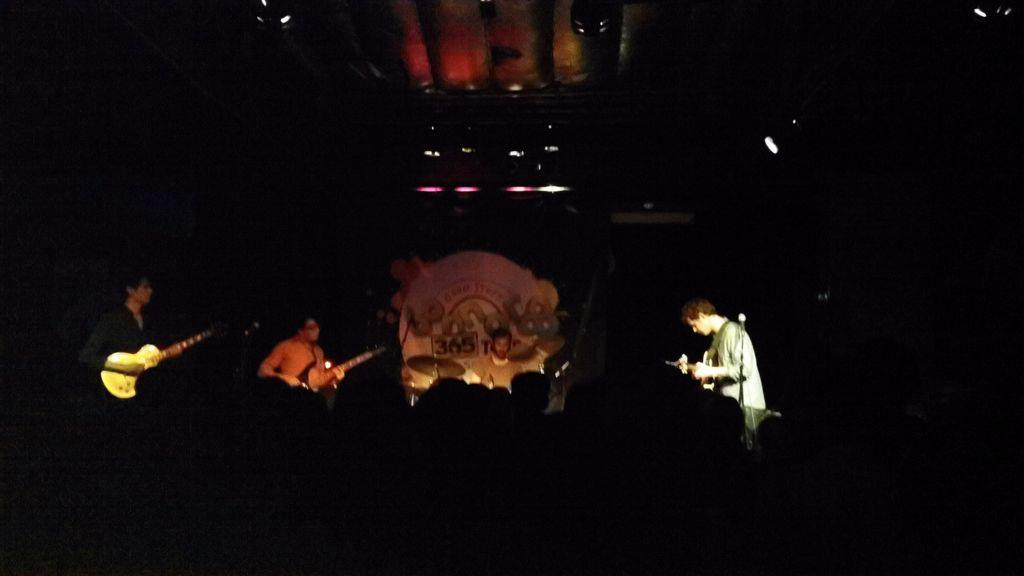 Whew, what a rough start to the month of November.  A festival and couple of concerts under my belt and I still had energy for one more show for the start of the week.  I closed out my marathon checking out White Denim at Antone's along with some other Bonaroo alumni.  Now there were some ups and downs but man, I can watch White Denim play for hours on end.
So this Bonaroo thing had an emcee that was also a comedian on the stand up portion of their festival.  I forgot who her name but was, but that was in part to the fact that nobody was really laughing at her jokes.  I'll give her credit, though, she plowed on through with a cute smile and kept the pace of the show moving.  Kudos to whomever that was.
[youtube]http://www.youtube.com/watch?v=iA4BeltKuOo[/youtube]
Asherel got on first.  So another show and another hard rocking opener.  I've lucked out to some real curtain jerkers here recently.  Asherel had that flavor but more on a blues side.  I also really dug the rhythm guitarist mesh hat.  I have to admit, my head banged just a wee bit.
[youtube]http://www.youtube.com/watch?v=s37oTzjy950[/youtube]
Next up was Maps & Atlases.  Who are they?  Well think if instead of selling out, Kings of Leon went granola and heavy indie.  That's Maps & Atlases.  I definitely got a prog rock feel out of these guys. The sentiment is sweet and calm and everyone should check these guys out.
So this is my third time seeing White Denim.  The first time blew my mind and the second one kinda left me wondering what happening.  Well, the third time saw them return to form for me at least.  Although I have this one nagging feeling.
[youtube]http://www.youtube.com/watch?v=woq440i3YfI[/youtube]
They are a jam band and they rock out really well.  But the progressions between the songs are the same.  I think the same chain of songs first time around was alot like this time.  The switch over from Don't Look That Way At It to It's Him to At The Farm is way too familiar.  Now, it's not a big deal, but I'd like to see them grow just a bit more and be able to flow between all of their songs.  That's all.
[youtube]http://www.youtube.com/watch?v=zGEnBJO59l8[/youtube]
And that's my only gripe.  I still walked away happy and entertained, even though comedian lady tempered it just a bit.  This will be the last time I say this: go see White Denim.  It's fun and you will be happy after as well.  Heck, you might as well do it a Bonaroo.