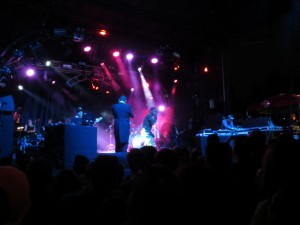 In the grand scheme of concert things this year, I opted for the 3 day juggernaut for ACL.  Well, Sunday rained out and I was left with a refund.  FunFunFun Fest 2013 was not so hot for me line up wise this year and I decided to skip it.  But then I figured, why not make up for the missed Sunday and do it for FunFunFun Fest.  I am so glad I did.Sure the sky was overcast but I was fortunate enough not to get wet.  That didn't stop me from getting rained on by Twinkies.  Ho boy was that quite the promotion.  I guess they are back and back in a big way.  The rest of vended food was weak.  The Prosit place was awesome as sponsor Shiner went all out on craft and draft beer.  I got my fill from there that's to say the least.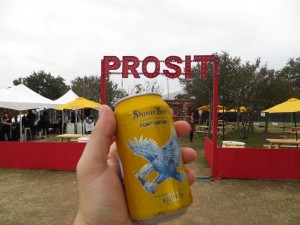 I also got my fill of great music.  The morning had me jumping around from some heavy metal from 4Arm and some Anarchy Championship Wrestling.  I also got to see some Bagheera and an intergalactic dance party.  Killer Mike's set was a non starter as I could smell the burnt PA from a mile a way but hey he had fun on top of the skate ramp.  What really set off the night for me was Deltron 3030.
So for those of you not in the know, Deltron 3030 is the brainchild of Dan the Automator, Kid Koala, and Del Tha Funkee Homosapien.  Their first album, 3030, was an instant underground classic.  They were on tour to support their follow up Event II.  But here's the deal, most of those players bled into what eventually Damon Albarn created with the Gorillaz.  In fact, it was pretty much all of them.  So here they were in Austin on a Sunday night.
[youtube]http://www.youtube.com/playlist?list=PLOfwpn-UqkehO-cHIyRK-GG5sHpLoY8QB[/youtube]
They delivered hard.  The orchestra.  The rhymes.  Eveything in between.  It melded all together.  All thanks to the glue that Del provided on the microphone.  It was funny.  He would hang back in the background while the horns were blowing or Dan would cue something up on the laptop and then pounce on to the stage.  It was magical.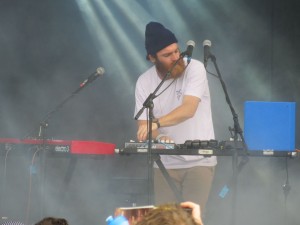 And that was the whole day for me.  There were a couple of other acts the filled spaces in (Washed Out was awesome again), but I was there for Deltron 3030 and we left a little early.  Hey, some Schlotsky's and Cinnabon was in my future.  I hope next year they increase the dose just a wee bit more because I would enjoy this same kind of debauchery for the three days instead of one.  Bring it back like last year.